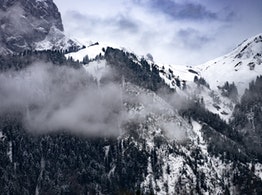 Hi everyone. I hope all is well and that you made it through the latest round of snowstorms. I'm sure you're all sick and tired of winter, and desperately hope that the groundhog was right in that it's supposed to be in early spring.
Speaking of sick and tired – I've been doing a little investigating. Remember my beef about the New York State Penal Code, that there's no identity theft law? And many of you looked up Penal Code 190.79 – 84. Now don't start rolling your eyes until you hear what I have to say.
I decided to place a call to my senator in order to clarify the current New York State penal law regarding identity theft. I was informed by his staff member that Senate Bill 2406 A, regarding identity theft, was passed by the Senate on June 11, 2018. However, according to his records, it still has not passed the assembly as of this date, February 4, 2019.
So then, I told him that I was confused. If the law has not passed the Assembly, why is it showing up on the Internet under the Penal Code as if it is a law? He couldn't give me an answer. Then I queried him "why is it showing up as if identity theft is a crime?" He didn't know that, either.
I wondered if this happens all the time? Are amendments showing up as if they were laws when they haven't been passed? This can be confusing to people. Well, he couldn't answer. The only advice he could give was to contact Assemblyman Lentols office, as the assembly sponsor, and find out what was going on.
When, or if, I can get an answer to my question, I will update the blog. In the meantime, even though it looks like there's a law for identity theft, there is no law.
Of course, if the DA won't move forward with prosecution, it doesn't matter anyway. Prosecutorial discretion, remember?
Welcome to New York. If anyone out there can clarify this crazy situation, let me know. It might stop my head from spinning.
Have a good one, be safe.
Deborah