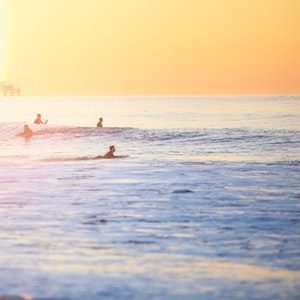 Each new election cycle brings with it new people. Of course, the new people have no idea what's going on. The first thing on my list was to find out who my new Senator, Congressman, and Assemblyman were. Accomplishing that, the next step was to contact them.
They were unavailable. Newly elected, they were setting up their office. They had meetings. Just when I thought I was getting somewhere, finding out they escaped on a 7 day vacation during the 3rd week in February. Really? Remember, their office opened in January.
Of course, you cannot speak to these officials directly – you must go through their office staff. They have 2 phone numbers – one in Albany, and their district office. No answer at my assemblyman's office, not even voicemail. His district office told me the staff member was out with a family emergency. Still no answer after 2 weeks.
Moving on to the Senate, the staff member informed me that the identity theft bill had passed the Senate – on June 12, 2018. What was the status? I asked. It was just sitting there he told me, contact the assembly to find out why.
I had to call different members of the assembly committee to find out the problem. No one knew about the bill. The new assembly member didn't even have it on her list according to her office staff. After looking the bill up, the staff member told me it looked like a good bill. She would pass the information on to the legislative department in the assemblyman's office. The Senate bill number was 2406A, the same as last year only because the bill had passed the Senate.
One stroke of luck was the new Senator, Sen. Savino (518–455–2945) had worked with Sen. Goldin last year, so she knew about the bill. However, she was unavailable. The new assembly member Donna Lupardo, the aging chair for the assembly (518–455–5431) would look into it.
Assembly member Rebecca Seawright is the new Consumer fraud member (518–455–5676) and had worked with Sen. Goldin as well. I also spoke with special assistant Jack Robbins.
Sen. Savino's office advised me that the bill was moved to the Ways and Means Committee on June 12 last year. Ways and Means? I looked it up – Ways and Means is the chief tax-writing committee in the House of Representatives. Under article I section 7 of the U.S. Constitution which declares: all bills for raising revenue shall originate in the House of Representatives. The committee has jurisdiction over revenue and related issues such as tariffs, trade agreements, and bonded debt of the United States. It also oversees revenue related to Social Security, Medicare, and social services.
Someone is trying to move this bill into oblivion and kill it.
Then I was told to contact the Assembly chair Elaine Weinstein (518–455–5462). At least I found the new bill number…A 5496.
This isn't a system. We are enmeshed in quicksand. I voted for some of these people. To find out that my taxpayer dollars are being wasted on vacation, a blase attitude, and that my needs are not being met infuriates me. No wonder identity theft is so rampant – no one cares. Unless you're a victim. I included telephone numbers just in case someone out there felt like asking questions. I don't want to give up because I feel vulnerable in that there is no law protecting us.
Staff members in each of the above senators and assemblyman's office could not explain why the current N.Y.S Penal Code shows the bill as law, since it has definitely not passed the assembly. I am assured that it is not a law even though the Penal Code says it is. Believe me, I wish it were law, even though it wouldn't help me ex post facto.
I'm tired, and can use some help.
Good luck,
Deborah